I love art. That is why I want to take the time to tell you about an artist I found on the internet.
Tia Crystal
is an woman filled with amazing strength who was able to access her strength and create the most beautiful art.
Tia Crystal
is a London born mother of three who struggled with anorexia, bulimia, and battle of her own self worth. Then a simple stroll through Itally changed all of that.
Tia Crystal
just happen to find some paintbrushes just laying around and started painting. In just a few years
Tia Crystal
completed over 500 paintings.
Tia Crystal
credits of her art for turning the tables on her toughest times.
Tia Crystal
strongly believes her philosophy, "art inspires the energy of the soul".
The House of Tia Crystal
recently opened in
Boca Raton, Florida
. The gallery's main feature is the beautiful and unique paintings of artist
Tia Crystal
.
Tia Crystal's
goal is to make her gallery more about fine art.
The House of Tia Crystal
hosts art inspired yoga classes, meditation sessions, storytelling through the arts, women's support groups, and art lessons for children.
Tia Crystal
describes
The House of Tia Crystal
as a spiritual sanctuary where people can relax.
Tia Crystal
is a talented artist and strong woman who is vastly growing in popularity with her exotic art. She has been linked celebrities such as
Ivana Trump
. You can see why with these amazing art pieces I have posted on this post.
You can find out more about Tia Crystal and The House of Tia Crystal
here
.
Fan
The House of Tia Crystal
on Facebook
here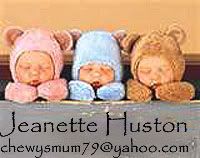 .